$5 Challenge: Apothecary Jars. Dollar Tree is one of my Favorite Stores -yes, really! I get stuff from there all the time. Over at
LivingWithLindsey
she is having her 2nd annual $5 challenge. Here is what I came
up with: 2 candlestick holders, 2 candle holders and a little E-6000 glue
(already had on hand)
.
(Let sit about 12 hours to dry completely.)
This project in total cost $4.00+tax ($2 each). But then I got a few more to have fun with!
(Easter eggs ($0.75) and Easter bunny ($1.49) I got from Jo-Ann's at 50% off last week)
And best of all...these can be used year round! Not just for spring!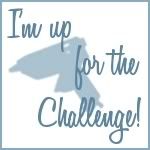 Find A Dollar Tree Near You!