Wednesday, March 31, 2010
Monday, March 29, 2010
I love using a wash rag as a bib..instead of bibs. It's cheaper and I can use the rag to wipe everything up when I'm done feeding! I found these clips at Wal-Mart in the office section. They are used for badges. I wanted something a little different but didn't know where to look.
So I pulled off the plastic piece with the button and fed the ribbon through. And there ya have it. The wash rags I got were also from Wal-Mart..a pack of 9or12..i can't remember for $3 and they are soft enough for me to use on her face. I gave these as part of a gift for a baby shower last week.
Same idea..same clips..ribbon hooks to binky insted of another clip! I love
Fabri tac
glue..it's my new "hot glue" w/o being hot, so I don't have to worry about my son getting burnt if I have to leave and come back to it, and you can get it just about anywhere!
lol..she's not a 'binky baby' actually, never would take one..so she was pretty curious about it!
Or, you can leave the plastic piece on and have an easy way to hook it to your bag or anywhere you won't lose it.
Sunday, March 28, 2010
$5 Challenge: Apothecary Jars. Dollar Tree is one of my Favorite Stores -yes, really! I get stuff from there all the time. Over at
LivingWithLindsey
she is having her 2nd annual $5 challenge. Here is what I came
up with: 2 candlestick holders, 2 candle holders and a little E-6000 glue
(already had on hand)
.
(Let sit about 12 hours to dry completely.)
This project in total cost $4.00+tax ($2 each). But then I got a few more to have fun with!
(Easter eggs ($0.75) and Easter bunny ($1.49) I got from Jo-Ann's at 50% off last week)
And best of all...these can be used year round! Not just for spring!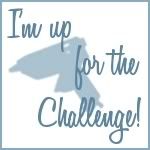 Find A Dollar Tree Near You!